BREAKTROUGH FOR NLI & ECOSIR STRATEGIC COLLABORATION IN NORWAY
16/09/22 av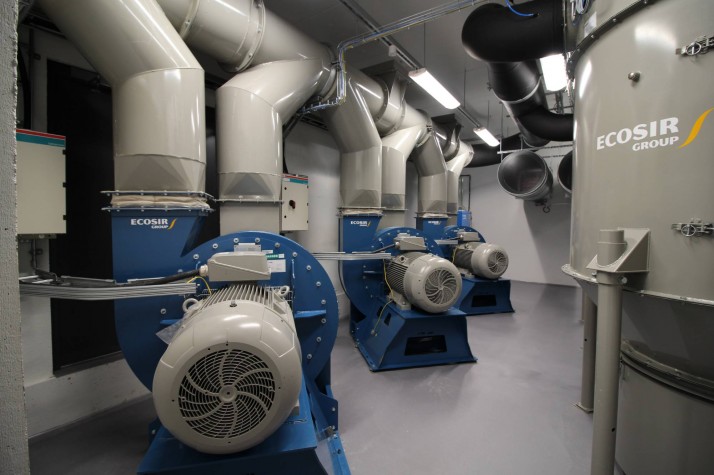 Helse Stavanger HF is the project owner and developer for the new university hospital in Stavanger. The construction site is located at Ullandhaug in Stavanger municipality and is a close neighbour to the University of Stavanger.
The first construction stage will be ready for use in 2024. In the first construction phase, approx. 125,000 m2 hospital (this includes a recent extension of Building E) and approx. 25,000 m2 total parking (one for employees and one for visitors/relatives).
More information about the project can be found at www.sus.no under New Stavanger University Hospital.
The waste and laundry logistics system includes the entire new hospital section's vacuum transfer system for waste and laundry, as well as the connection of the new surgical department hospital that will be built later on.
The contract concerns the completion of already started facilities for the pneumatic transport of selected waste fractions and dirty laundry from all floors in the various buildings up to the waste center and laundry center on level U1 in the emergency building.
This is our first contract in Norway for delivery of Pneumatic Waste & Laundry Transfer Systems in cooperation with our Finnish companion Ecosir Group Oy, and we are proud to gain confidence by Helse Stavanger HF and Sykehusbygg to participate in their prestigious construction project, says Even Hatlo Andersen, Managing Director.
NLI Engineering is responsible for the total project execution, and Knut Sælebakke is Project Manager.
Our system supplier Ecosir uses the latest technology in both design and deliveries. All items have been developed for the most demanding hospital purpose. The systems are modular, so it is scalable in terms of space usage and required capacity.
Contact: Knut Sælebakke, Senior Project Manager NLI Engineering knut.saelebakke@nli.no