NLI ELEKTROSYSTEMER AWARDED NEW ORDERS ON E&I PROJECTS IN SWEDEN
14/07/22 av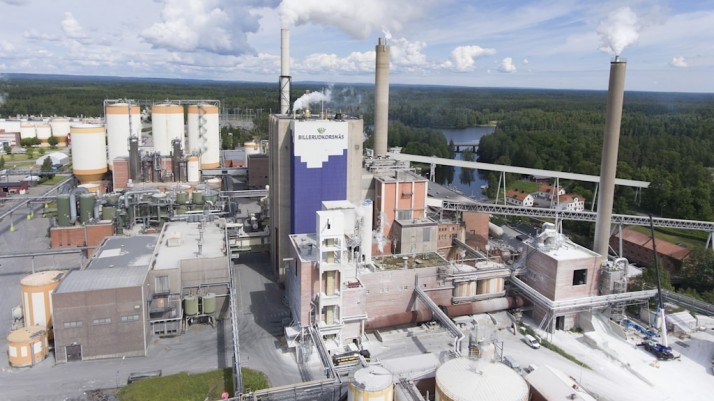 BillerudKorsnäs, a leading provider of paper and packaging materials, has decided to invest in a new recovery boiler at their plant at Frövi, close to Örebro. Total investment is some 2,6 billion NOK and the project will be finalized during end of 2023.
NLIs scope of work is instrumentation works needed to realize the overall project. Scope of work includes hook-up installation and erection and installation of distribution panels in particular. Ordinary cable installation for power and signals as well as demolition is also part of the Contract.
We are proud of BillerudKorsnäs' award and see this as a proof of our strategy expanding new businesses in Sweden. Having successfully executed projects at Borealis Stenungsund over some years and thus gained valuable references as well as experience, it was time to expand, says Olav Bolseth, Managing Director of the company.
Core team from NLI will be Mr Patrick Wilhelmsson and Mr. Janne Kanerva. The works has already started and will be finalized during springtime 2023.
Inovyn, a world leader producer of caustic soda liquor as well as hydrochloric acid and PVC, are upgrading analyze systems at the VCM factory in Stenungsund. NLI is awarded the E&I contract in this respect.
NLIs scope of work is installation of hook-ups, emergency lights, multi hoses, sample points, distribution boards as well as cable ladders and corresponding signal cabling.
The works will be performed during July-October and has already started.
"Inovyn has a strong focus on HSE and project execution. We are used to strict standards from previous work at Rafnes, Norway, but we have not been working at their plant at Stenungsund earlier. NLI is therefore proud of getting their trust. We are focused on delivering on quality, time and budget, says Olav Bolseth.
NLI's core team are Mr. Terje Ulseth and Mr. Urban Sköld.
In addition, NLI carry out E&I work in Sweden on other sites as well.
Together with our partners we are currently working at Volvo, Preem Lysekil, Borealis and Sävenäsverket.